Thinking About Refreshing Your Smile?
Dental bonding may be the solution you've been looking for.
Dental bonding is a restorative procedure that is used for cosmetic dentistry purposes to change the shape, colour or appearance of one or more teeth. Dental bonding uses a resin tooth coloured filling material to build up the surface of your tooth and transform it to its desired colour, shape and posture. Dental bonding is a great option where minor cosmetic improvements are desired. 
Dental bonding can often be completed at our Calgary dental office in one short visit, depending upon the number of teeth involved. Each tooth will be artfully crafted by our Calgary dentist, Dr. Dirk Thompson, into its desired shape, taking into account your aesthetic goals, available space, the tooth's alignment with your other teeth and its ability to ultimately function properly and naturally upon completion.
Find out more about dental bonding at our Calgary dentist office below.
Questions about dental bonding?
Interested in more information?
Our Calgary dentist welcomes your inquiries.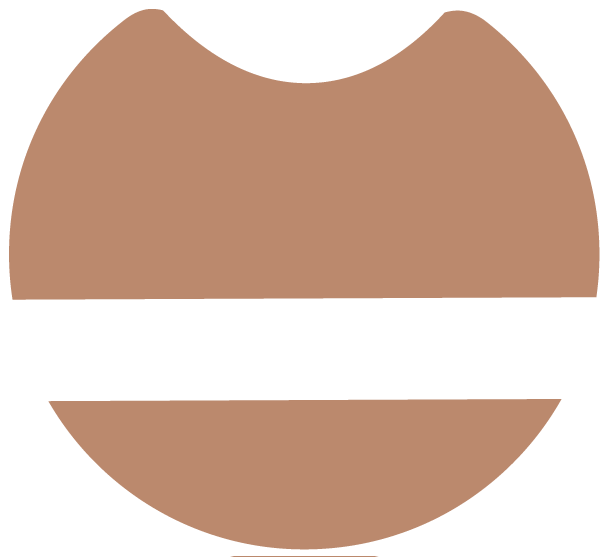 What To Know About Dental Bonding
How long does dental bonding last?
The length of time that dental bonding lasts depends upon a variety of factors including your overall oral health, the location of the bonded tooth, whether you grind your teeth or clench your jaw, whether you wear a sports guard when participating in sports and whether you have any oral habits that could cause damage to your tooth such as nail biting.
The longevity of your tooth bonding also depends upon how well you maintain your oral health, including by brushing and flossing your teeth and seeing our Calgary dentist for regular dental cleanings and check-ups.
What are the benefits of dental bonding?
There are many benefits to dental bonding, including that:
bonding creates a very natural and attractive appearance
in most cases, bonding requires no or very little reduction of your tooth structure
everything is done in our Calgary dentist office and does not require the use of a lab to fabricate the prosthetic tooth
in some cases, bonding can be completed with little to no local anaesthetic
teeth that have been bonded are easy to care for with a consistent at-home oral care routine and regular dental cleanings and check-ups
bonding costs less than other cosmetic dentistry alternatives such as dental crowns, porcelain veneers or orthodontic treatment
bonding improves the health, function and aesthetics of your smile
What can dental bonding fix?
Dental bonding can improve a variety of aesthetic and functional concerns. Dental bonding can:
change the size, shape, length and colour of one or more teeth and improve the overall symmetry of your smile
fix slightly misaligned or crooked teeth
repair chipped, discoloured, decayed or damaged teeth
restore teeth that are worn due to age or teeth grinding
close small gaps in between your teeth without the necessity of proceeding with other more involved and expensive dental treatments such as orthodontic treatment, crowns or veneers. If the gap is too large, dental bonding may not be effective and our Calgary dentist will advise you of other preferable types of treatment such as orthodontic treatment, crowns or veneers.
What Are the Steps For Dental Bonding?
Your consultation appointment with our Calgary dentist.
The first step towards the smile you've always wanted is making your appointment for your personalized consultation with our Calgary dentist, Dr. Dirk Thompson. Whether you would like bonding on one tooth or many teeth, at this appointment, Dr. Dirk Thompson will consider many factors to ensure a result that harmonizes the dental bonding with the existing features of your smile.
At your dental appointment, our Calgary dentist, Dr. Dirk Thompson, will ensure you are aware of all possible treatment options available to you so you can choose the best treatment alternative for you considering your timeline, your budget, your overall dental health goals and your comfort level.
At your consultation appointment, our Calgary dentist will also thoroughly review the aesthetics that you wish to achieve with dental bonding. Our Calgary dentist will review with you and consider all of the following factors:
the desired shape of your tooth or teeth
your desired colour of your tooth or teeth
your desired size of your tooth or teeth
the shape of your face
the space available in your mouth
the condition of your current tooth/teeth to be restored
the curvature of your lips
the contour of your gumline
the overall aesthetic you desire
After considering all of these factors, our Calgary dentist will formulate a treatment plan that harmonizes your aesthetic goals, functional needs, timeline and budget into a beautiful and functional result.
Your dental bonding appointment.
At your second visit, our Calgary dentist will prepare the surface of your tooth by slightly roughening it to ensure the bonding material "sticks" or "bonds" to your teeth. A liquid conditioning agent will then be applied. After the surface of the tooth has been prepared, the resin tooth material is ready to be applied to the tooth's surface. 
Our Calgary dentist, Dr. Dirk Thompson, will then artfully and beautifully shape and contour your tooth with a composite resin so that it meets your aesthetic goals in terms of its shape, size, position and overall symmetry.
After polishing your teeth, your beautifully restored and natural looking smile is complete. It's time to show off your smile!

NOTE: This is not Dr. Dirk Thompson's patient. This before and after is for informational and illustration purposes only.
- Want to know more about our cosmetic dentistry solutions?
Our Calgary dentist offers comprehensive cosmetic dentistry services in our beautiful dental office located in the heart of Kensington / Hillhurst / Sunnyside. Find out more about our other cosmetic dentistry services below.


it's not easily reversible
Although there is minimal to no tooth reduction with bonding as there is with crowns and veneers, tooth bonding is not easily irreversible and should be considered to be either a permanent step or a temporary measure before the placement of crowns or veneers.


Insurance coverage for the placement of dental bonding varies from plan to plan and may not be covered if done solely for aesthetic reasons. Our Calgary dentist team would be happy to pre-determine your dental coverage so you know what's covered prior to your appointment.


Although dental bonding can have both beautiful and long-lasting results, dental bonding is not as strong or permanent as other types of dental restorations such as dental crowns or porcelain veneers and may not be recommended in certain circumstances. Ask our Calgary dentist for more information.